Fans Approve Sonic the Hedgehog Redesign
Former Creepy Sonic – up… over… and gone!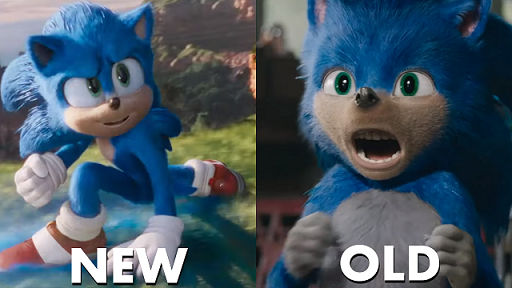 The new Sonic the Hedgehog movie currently showing in theaters has received better reviews since fans forced Paramount Pictures to redesign the popular animated character last year following the release of the film's trailer last year. Fans vehemently rejected the first design of Sonic because it looked too disturbing.
"Among the cris de coeur against the CGI Sega character: that Sonic was 'creepy' and 'upsetting' and that his eyes were too un-conjoined, his features too dissimilar to those of his video-game counterpart. And singled out for most withering critique: that the blue blur's teeth were "too big" and "terrifyingly human," (Vulture, 2020).
The first Sonic exemplified the uncanny valley phenomenon that repelled fans. The uncanny valley is a concept first introduced in the 1970s by Masahiro Mori, then a professor at the Tokyo Institute of Technology. Mori coined the term "uncanny valley" to describe his observation that as robots appear more humanlike, they become more appealing—but only up to a certain point (IEEE Spectrum, 2020).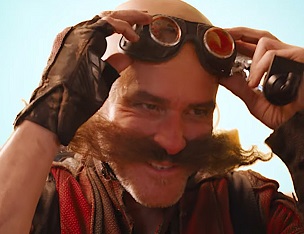 " I don't agree with the small number of radical insults but it is good that the company listened and changed it for the majority," said LHS junior, Zach Walker.
"After all, they're trying to persuade their loyal fans to watch it (the movie)," he said.
LHS junior, Murray Robertson agrees that Paramount not only reacted to fan backlash but also considered the cash grab when the movie hit the box office.
"It's simple supply and demand," said Robertson.
"The consumers demanded something else and the company changed it to make a profit. It's peak capitalism," he said.
One feature that fans did like from the original production last year was the look of Dr. Robotnik, Sonic's nemesis, played by Jim Carey.
"I loved how Jim Carey played his character," said LHS junior, Clayton Mohler.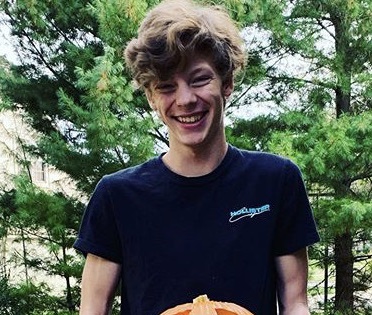 "It's almost like he had a lot of fun trying to find out how much his character can get away with."
The 2020 movie version tells the story of the blue anthropomorphic hedgehog from another world who is chased down by the government and Dr. Robotnik for his supersonic speed. Sonic teams up with a human named Tom Wachowski. Together they join forces to prevent the evil Dr. Robotnik from capturing Sonic and using his powers for world domination.
The movie reportedly grossed $306 million worldwide by mid-March, making it the second-highest-grossing film of 2020, and set the record for the biggest opening weekend by a video game-based film in the US and Canada.