Coronavirus Impacts Lancaster Community
Side affects of the world-wide pandemic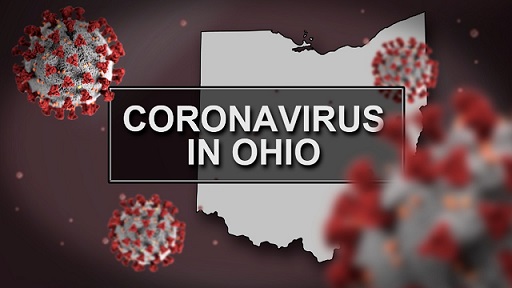 The greatest impact on the Lancaster community was the state order by Governor DeWine to close the K-12 schools.
Students and teachers left school on March 13, 2020, with a mixture of excitement and trepidation. Some teachers wondered how effective online education would be during the three-week break from their classrooms.
"I think everything will be okay if everyone does his/her own part. I will certainly miss seeing everyone, and talking to everyone throughout the day," said LHS English teacher, Kelli Marvin.
"My classes will be having online discussions through Padlet when I post questions and I'm looking forward to seeing responses on this format. I think it's an interesting adventure! Go forth and prosper!" said Marvin.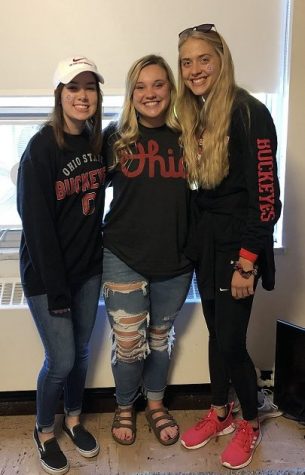 A few students told Eye of the Gale that they were not happy about the school closures because it has interfered with their lives. LHS freshman, Sarah Garlinger, who was scheduled to appear in the theater production of The Enchanted Bookshop at Ohio University-Lancaster, said the production was shut down.
"I was disappointed, but I know it was important they canceled it because they did not want anything to happen," said Garlinger.
LHS graduates attending area colleges were also impacted by the governor's order to close colleges and universities. Felesha Wright, now a freshman at the Ohio State University experienced a range of emotions.
"My first reaction was very happy because I get to stay home, but the more I thought about it, the more nervous I got," said Wright.
Like most students who are not familiar with online learning, and whose class curriculum is designed for face to face instruction, Wright began to question the process.
"Thoughts came in my head like What if online is harder? Will I still learn well online? What will tests look like?" she said.
College students like Wright left their dormitories and began to tackle the online instruction as the governor's mandatory three-week shut down started to play out.
"Everyone I have talked to is just totally shocked and cannot believe this is happening. We are all nervous about our classes and grades, but hoping everything will turn out okay," said Wright.
"I do think the university has all of our best interests in mind and that gives me a little more peace of mind," she said.
Eye of the Gale reached out to an American student who was studying abroad in South Korea when news of the Coronavirus initially broke in Asia.
"I never had any idea of an epidemic happen while I was going to study abroad," said Loren Macon, a student at Saint Louis University St. Louis, Missouri.
"This was something I had been planning since my senior year of high school. It was the experience I looked forward to the most during the past year and a half."
Macon, who majors in Anthropology and in Studio Art, said most people she saw in Seoul, South Korea were adapting to the life changes required to protect themselves from the disease.
"Most people were scrambling for mask and wearing them," she said.
Macron has since returned to the United States without suffering any symptoms of the Coronavirus.
As the pandemic plays out in the coming weeks and months, Eye of the Gale will continue coverage of the effects of the virus on the Lancaster Community in the next edition.