There's More Than Meets the Eye
An inside look at the lives of LHS teachers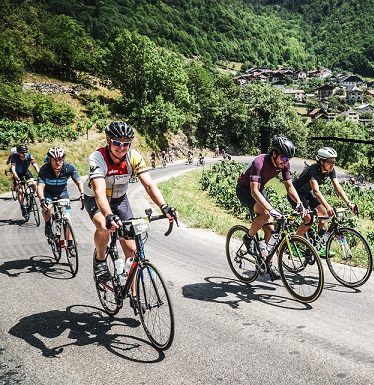 This may come as a shock to students, but teachers are real people with active lives outside school who explore and experience the world. LHS social studies teacher, Thomas Stedman is a case in point. Stedman competed in the Tour de France, the infamous bicycle race which draws competitors from all over the world.
"With over 15,000 people there, we started in waves so it wouldn't be crowded while we biked around France."
The famous race began in Paris and stopped in Lyon, Marseille, Bordeaux, and Nantes before returning to Paris.
Stages went through the night and finished the next afternoon, with "rest days" in-between, before riders set off again. Stedman got to experience the exhilarating event and spend 12 days in France for the event.
The Tour de France consists of 23 days and is split into 21 segments. Stedman competed in one of the segments for seven and a half hours.
"The best part is riding up big mountains, seeing the beauty of nature," he said.
"I was so high up the mountain, that I saw snow on the tops of mountains, in all I biked a total of 19 mile and you can not even train for the event."
"The overall experience was exciting with music blaring in the streets, meeting other people, there is no traffic because they shut down the streets," Stedman said.
On the topic of great experiences, LHS Marketing Education teacher, Jennifer Blanchard has held over twenty-five jobs and has earned three different degrees including a bachelor's in Marketing and Advertising, and a master's degree in Education. She began her long litany of job titles in the seventh grade when she worked as a janitor.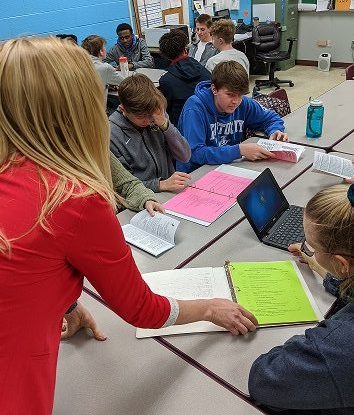 "I wanted financial independence," she said.
"I told myself that if I made money, no one could tell me what to do."
In the years leading up to becoming a teacher, Blanchard gained life experience selling agricultural equipment in Ankara, Turkey.
"It was the equivalent of John Deere in America," she said.
Her career experience also includes being a ski lift operator and a pedicab operator. She repossessed cars and sold insurance, investments, and advertising. Blanchard sold ads on city buses, sold fire extinguishers, processed loans at a bank, and worked at a marketing firm for eight years.
"At first, I thought the variety of jobs would give me the independence I've always wanted, but truly the people I worked with were the true value," said Blanchard.
"Learning from the people I've worked with and the different walks of life they led really made me more effective in teaching Marketing, and learning about the needs and wants of people."
Blanchard said teaching students and seeing them make career choices in Marketing is truly the most rewarding experience she has had.