Teachers in Training
LHS hosts two new student-teachers
Lancaster High School is providing educational experiences for not only students attending the school but also college students who are studying to become licensed teachers. Matthew Blum and Rachel Palmer, both college students at Ohio University-Lancaster are teachers in training. Student teaching is a requirement for anyone who wants to become a public school teacher. Mr. Blum has been assigned to study under Beth Albanese in U.S. History.
Mrs. Albanese enjoys working with new teachers in training and Blum is the tenth student-teacher she has supervised.
"Mr. Blum and I have conferences together so I can go over his lesson plans for the week," said Albanese.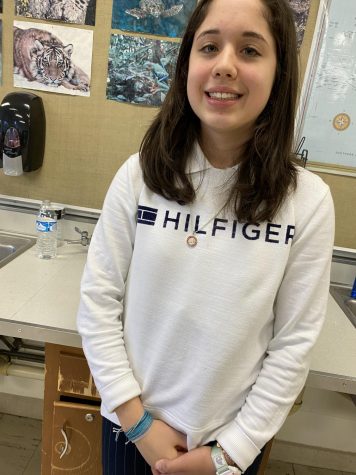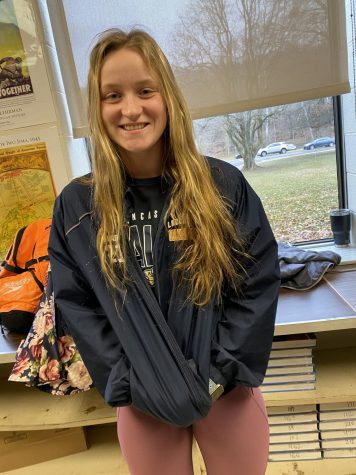 "He is very organized, and it was really easy for me to transition my power to him so he could teach my classes."
Jada Sharp says she likes the way Blum teaches.
"Blum is very good at being super interactive with all of the students and keeping them under control when they get out of hand," said Sharp. "He is really good at making the class interesting to those who aren't interested in US history."
At first, Blum said, he struggled when speaking in front of students, and it took time to get comfortable teaching in front of them. Now, months later, he says he feels more confident.
"My advice for anyone going into education is just to go straight into it with no preconceived thoughts," he said.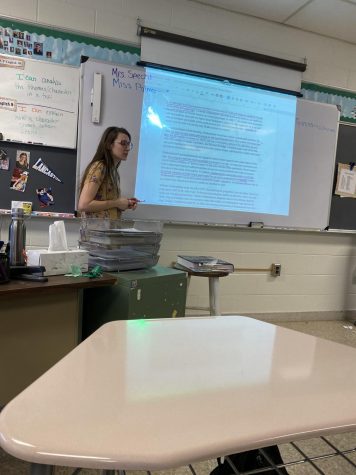 Another student teacher, Rachel Palmer is training in Laura Specht's English classroom.
"I think that the biggest challenge I have had so far is just lesson planning. In college, you don't get the same experience of building daily lesson plans as you do in the classroom. You kind of have to just learn as you go," said Palmer.
Mrs.Specht said she is enjoying hosting a student-teacher but said letting go is difficult.
"Since it is my first student teacher, it is hard to give up control to someone else," she said.
"Yet, it is fun to show the hidden aspects of teaching." "It is also fun to help someone have an environment to learn, even, I still struggle with lessons and I've been teaching for 13 years overall and 6 years at LHS."
LHS sophomore, Sophia Reindall, said it's interesting to watch a new teacher learn the ropes of a challenging career field.
"Her teaching is great and it's inspiring that she is trying to control the classroom," she said.
"She also is trying to teach us the same way as our actual teacher would, which is great."
Both Blum and Palmer plan to graduate from OUL in May this year.