Cross Country Competes with Elite at State
Orion Thress aims to leave a legacy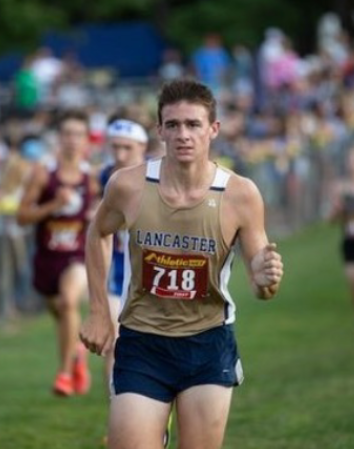 Lancaster High School cross country runner, Orion Thress is the first Golden Gale in more than three decades to qualify for three straight state champion races. He led the race through the first 500 meters with the most elite runners in Ohio, but eventually wore down as a result of starting much faster than usual.
Thress, a senior, said that he thinks being a leader is important for himself, but also future generations.
"I wanted to go down as one of the best runners in the history of LHS," he said.
"But also to show my brother, Colton, what a leader is and how hard work can take you."
Thress added that he wanted his teammates to know that they can always count on him.
Next year, Thress will attend Ohio Dominican University where he earned an athletic scholarship and will compete in cross country and track. After college, Thress plans to attend the police academy in Columbus.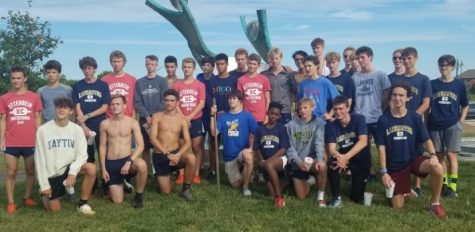 Thress led his team throughout the season as the varsity finished 4th in the district. Although they were seeded 8th in the regional competition, they actually finished in 6th place. The junior varsity's last meet ended with the team finishing 2nd in the district.
Orion Thress's brother, LHS freshman, Colton Thress said he would like to fill his brother's running shoes by leaving a legacy here at LHS.
"I thought that I wasn't going to make varsity," he said.
"But I worked hard in practice and competed well in races to make my way into varsity. I'm leaving a legacy and I'm not quite done yet".
Two other freshmen appear to have promising futures in cross country; Adam Criser and Trevor Lanoy.
Criser explained,
"It's an amazing feeling to know that all the time and hard work I put into it is paying off," he said.
"It gives me a greater feeling of importance on the team. To be a leader to the other runners, even if they are upperclassmen, makes me grateful for my team and coaches for making me into the runner I am".
According to Coach Koksal, the Gales will begin the 2020 season ranked 11th in Ohio Division I.
"These guys are currently training hard as part of the Gales Indoor Track and Field teams and will continue to train," he said.
"In total, our distance runners will train for 48-49 weeks out of 52, and will run between 2,000 and 2,500 miles per year as they train to compete at an elite level."