Comitting to Duty
LHS seniors enlisting after graduation
Some Lancaster High School seniors who are preparing for graduation are taking a major step toward their future goals by enlisting into the military. Government statistics suggest that these young adults represent less than one percent of all high school graduates. 
LHS Principal Andrew Smeltzer said that the graduating seniors from LHS that enlist in the military are filling an essential role in the security of the country. 
"On a national level, we need individuals who are willing to serve our country through our armed forces to protect our citizens domestically and abroad. On a personal level, students have the opportunity to learn important skills that are needed for future employment," said Smeltzer. 
LHS senior Alexis Fleshman, enlisted into the Army Reserves, which is a part-time branch, but Fleshman said this means that she could possibly be deployed if needed.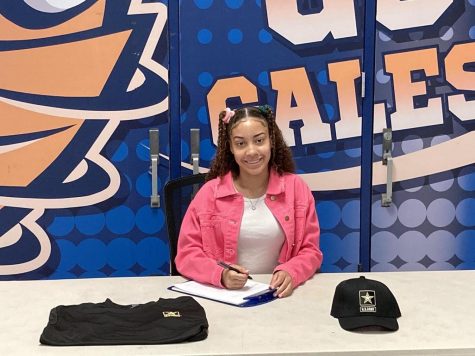 "I became inspired to enlist when I realized that this could help me begin my career in life. If this is not something you'd want to do long term, then it would be a great stepping stone," said Fleshman. 
Jonah Day, son of LHS teacher John Smith also enlisted into the military while still in high school . He had gradutated with the 2019-20 class, and during his senior year, decided to join the Marine Corp.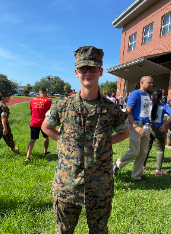 Prior to joining, Day was working full-time and participated in an apprenticeship program, but wasn't making good money. He thought that if he had enlisted into the Marine Corp that he could receive the training he would need for a good job and make decent money, too.
"When Jonah came and spoke to his mother and I, we were extremely supportive of his decision. We could not think of any cons to his decision to enlist," said Mr. Smith.
 LHS senior Ty Hedges was inspired to enlist in the Marine Corp because of his and his grandfather's relationship. 
"I want to see the world a little bit just like my grandpa did," said Hedges.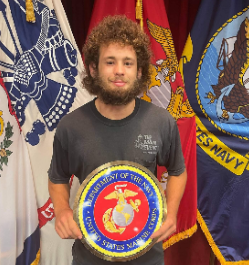 According to Villanova University, some benefits of joining the army before enrolling into a secondary education option is gaining the opportunity to retire early, have college paid for and potentially avoiding student loans. 
"I'm hoping to be able to take advantage of the GI bill and get a college degree for teaching someday," said Hedges. 
The GI bill is a generous education benefit for the newest generation of service members. It includes payment of tuition and fees for schooling, a monthly housing allowance and a stipend for textbooks and supplies for up to thirty-six months.
The need for new members of the military is relatively constant as members retire or switch to civilian work, so there is always a desire to replace these participants with new recruits. 
For new recruits, boot camp is the first step. 
Smith offers that while preparing for boot camp, remember that all that is being done is in preparation for being a well trained military person.
"I suggest that you write home to family and friends. Their support can keep you going if you start having a little "homesickness,'" Smith said. 
Brian Griffin, a teacher at LHS, decided to enlist because he felt like it was his turn.
"In my opinion, if I am to take advantage of all this country has to offer, I should be willing to defend those privileges," said Griffin.