Boys Basketball Team Works Together
True success doesn't always show on the scoreboard
Hang on for a minute...we're trying to find some more stories you might like.
The Lancaster High School varsity boys' basketball team dunked a victory when it comes to a season full of hard work and bonding.
"Our success was not determined by our win-loss record.", said Jacob Davenport, a junior on the team."Throughout the season we improved fundamentally and our success on the court got better throughout the season as we grew as a team with experience and more trust with each other on the floor."
The team showed improvement by winning more games than they had in the previous season. One of the significant highlights for the team this year was the team's first game against Grove City. Throughout the entire game, the scores were very close and LHS won with a shot at the buzzer. Winning that game broke a losing streak that the team has had against OCC teams in Ohio.
This past season the team was very focused on teamwork. Last year a lot of seniors graduated leaving the team with only four experienced varsity players. The team expressed that it was challenging playing against teams who had more varsity experience than they had.
"This was a challenge at times because many of the players were not used to the physicality and level of intensity that we faced playing teams like Pickerington Central," said Owen Snyder, one of the junior players.
The team's final record was not as good as the team had wanted but they are proud of their development as a team.
"They showed improvement throughout the year and grew as a team," said LHS Varsity coach Kent Riggs."It was a hardworking group that tried to get better every day," he said.
The team will soon jump into off-season training to build stronger physical skills. They lift weights over the summer most days of the week and attend some open gyms to stay in shape. Athletes will also attend a couple of team camps to improve fundamentals.
"This summer for us is very busy and I can't wait to develop with these guys," said Davenport."The Lancaster Varsity Team will not give up and we will play hard for our school and community," he said.
The team also gives a lot of credit to the loyal fans, although they say they would love to have more in attendance.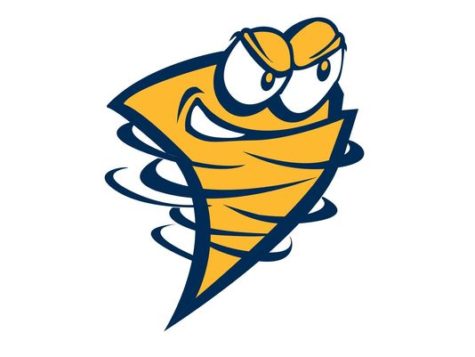 "Without a student section or lots of fans, the atmosphere is not the same," said Snyder.
"As a team, we would like to thank everyone who came out to support us throughout the season, #GalePride!"