Columbus Named Top Travel Destination
New York Times lists Buckeye city as top spot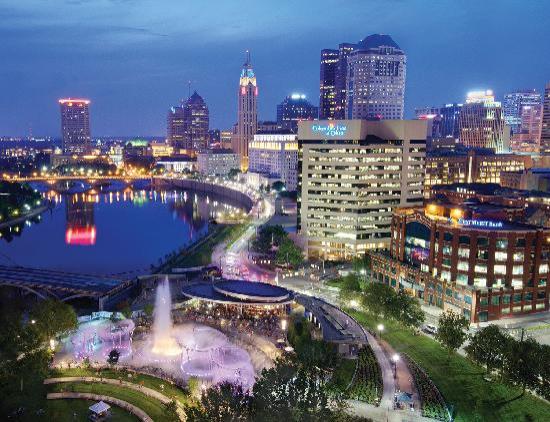 Hang on for a minute...we're trying to find some more stories you might like.
Thinking of where to visit during spring break this year? Now that a long fierce winter has forced Lancaster City Schools to shorten spring break from five days to three, locals may want to consider a staycation closer to home.
Columbus, capital of the Buckeye state, has been ranked 47th in a The New York Times list of 52 places to visit in 2019. Travel writer, Daniel Scheffler, said he included Columbus on the prestigious list because of the city's revitalized riverfront and booming downtown.
In a personal email to Eye of the Gale, Scheffler noted that Columbus is one of the fastest growing cities in the country.
" I have been there three times now recently, and felt it to be diverse, interesting, evolving and compelling," he said.
"And to me it's developing like very few other places are. It also holds a lot of beauty and a lot of newness, making it, for me anyway, very very desirable."
The Times article described C-Bus as "poised to become the model for the future of innovative urban transportation."
That is interesting considering that Amazon rejected Columbus as another headquarter location for lack of direct flights and alternative transportation options, such a subway system.
Scheffler specifically made reference to the city's new self-driving shuttles along the Scioto Mile which added 33 acres of riverfront green space for festivals, water sports and outdoor art. Other attractions that caught the travel writer's attention was the newly opened National Veterans Memorial and Museum which also sits on the Scioto Peninsula.
Scheffler complimented the city's restaurants including local businesses in the 'ultracool' Short North.
"But don't skip Italian Village and German Village neighborhoods, where innovators and dreamers have opened destination shops like Stump Plants and Vernacular and bars like Cosecha," he said.
With such high praise for good eats, scenic views, and culture, Columbus may just be a wonderful alternative to a long trip away during the short spring break in April.