Spiderman Swings Into the Oscars
Cultural diversity makes it a win with audiences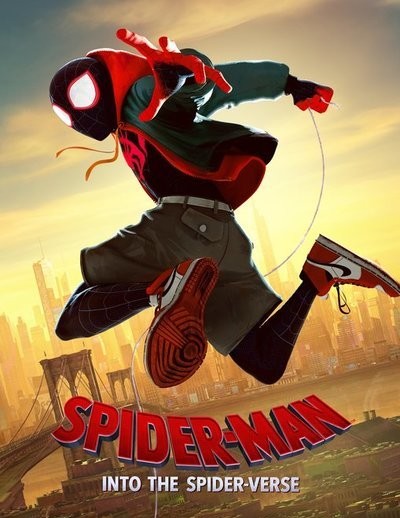 Hang on for a minute...we're trying to find some more stories you might like.
Spiderman Into The Spider-Verse swung it's way into the 2019 Oscars, taking away a best animated feature award. It had it's fair share of competitors; four other movies were nominated for the award.
The film follows Miles Morales, an African American and Hispanic mixed teenager who gets bitten by a radioactive spider, having to learn to take up the mantle of Spiderman. It's a story that proves anyone can be a hero, it doesn't matter who's behind the mask, black or white.
Samuel Dingess, a junior at LHS, had seen the movie upon it's release, and was excited to see it got such an award.
"It's really cool," he said.
"This movie was really important to me. It looked great and the main character of Miles Morales really stuck out to me," said Dingess.
"It's cool seeing a mixed character in such a good movie." It's incredible to see diverse culture representation like this in cinema.
"It feels like the movie was made for me. I can really relate to Miles because of where he comes from and how he looks," said Dingess.
Perhaps The Hollywood Reporter summed it up best by saying,
"Into the Spider-Verse isn't just the next great leap in superhero movies because of its introduction of the comic book multiverse, but because it treats black and Latino heritage as a key piece of a superhero identity, and that's just as important as any spider symbol."
Being a cultural touchstone wasn't Spider-verse's only claim to fame. It's writing was top notch.
"It was accurate to the comics and I could predict some of the stuff coming because all of the nods to the source material, but they changed up enough with the story to keep me guessing," said LHS senior and longtime Webhead Justin Garner.
For those unfamiliar, the film features other spider themed superheroes from alternate dimensions, working as mentors for Miles Morales.
"This was a spectacular idea, the characters all had chemistry and bounced humor off each other well," said Garner.
What more could this film offer? Well it's one of the most visually distinct, creative looking animated features in years. The animators at Sony used a technique called "animating on twos." Typically speaking there is a different image per frame of a movie, but if animated on twos, they extend the still images to two frames each, making for an interesting fluidity of motion.
Another key aspect of the film is the soundtrack. Rooted in hip hop, each song is meant to reflect Miles Morales's urban upbringing.
Music from the likes of Post Malone, Vince Staples, and Jaden Smith, all come together to mold the viewers experience into something truly memorable.  For moviegoers who missed the film in the theater, it is now available online for digital viewing.