Venom
Dark violent action or twisted comedy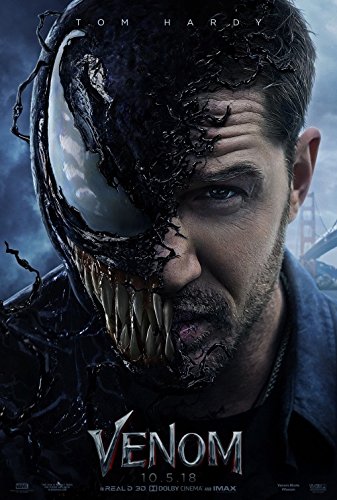 Hang on for a minute...we're trying to find some more stories you might like.
Venom is a movie based on the popular Spider-Man spinoff character, has received scathing reviews from critics, garnering a 29% on Rotten Tomatoes, as well as a 35% on Metacritic.
The Sony Pictures production released last October, features Tom Hardy as the lead character Eddy Brock. Brock is a New York journalist who gets bonded with an alien symbiote, driving him mad and granting him superhuman powers, which he uses for cold-blooded killing.
Opinions on the movie are mixed, some people appear to be confused about the genre of film, while the initial marketing advertised an action-thriller, what fans thought was more of a comedy.
This greatly upset some avid comic book readers, who were used to the grittier side of Venom. The movie doesn't shy away from violence or blood, but it's delivery can often times be seen as funny.
Desirae Todd, a LHS Senior had this to say.
"I really, really liked Venom. I thought it was hilarious and beautifully constructed. The CGI was amazing as well," she said.
The connection between the characters, and the duality of Eddie Brock and the Symbiote was very compelling to some viewers. Many movie-goers liked Hardy's performance because he was a lot more faithful to the character this time around, compared to other adaptations of the character.
Collin Austin, another LHS senior thought otherwise. "I thought it was okay, he wasn't portrayed as well as he was in the comics," he said.  Austin himself claimed to be "huge into comics since I was really young."
Venom is still generating just as much buzz as when it first released despite the marketing modification. Since December  18th, it has been released digitally, as well as on DVD and Blu-ray. Overall, for those interested in a darker, action-comedy, Venom might be a must see, however, for those avid comic book readers, the difference in tone might not be appreciated.