It's Tough to be a Teenager Today
How social media adds to teenage stress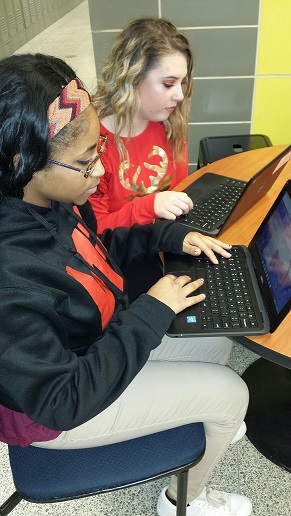 Hang on for a minute...we're trying to find some more stories you might like.
The struggle is real. The current generation of teenagers face more issues that cause angst than ever before. The top ten issues that teens say causes them the most stress include anxiety, drug use, social media, on-screen violence, alcohol use, sexual activity, peer pressure, bullying, obesity, and academic problems.
Social Media: Social media appears to be a major culprit. According to the non-profit group Common Sense Media, the sheer volume of media and technology that American kids spend time with is absolutely mind-blogging.
"The average teenager spends more than nine hours a day using their electronic devices and their social media consumption has changed the way young people communicate, learn, sleep, and exercise," says Amy Morgan, a licensed clinical social worker and author of Top 10 Social Issues Teens Struggle with Today.
This means that teens and teens spend more time with media and technology than they do with their parents, time in school, or any other thing. In fact, Morin says that technology has increased the level of stress that teens experience, and while some of the social issues that modern teens face are not new, electronic media has changed or amplified these stress.
A study published online in Computers in Human Behavior, found that the use of multiple social media platforms is more strongly associated with depression and anxiety among young adults than time spent online.
Lancaster High School junior, Chloe Dighton says that for her, social media presents additional stress in life. "Personally, social media makes everyday life for teens more stressful and hard because it affects everything they do, say, and are as a person," she said.
Another LHS junior, David Poston added that social media has a negative effect by creating an "emotional block" when forging new friendships online with others.
"With text messaging, some people are like robots communicating with each other," he said.
"You can't see this person physically and you don't even know if you're actually communicating with the right person; you can't feel the waves of emotion like in real life."
Depression: In addition to social media stress, there are a number of other issues that make life difficult for teens.  Haylee Caudill, a LHS junior, speaks on how depression affected her.
"Depression has affected me in many ways. It made me lose interest in things I loved. I wasted a lot of time sleeping and my grades dropped drastically."
Caudill said that she has been fortunate to learn strategies to improve how she deals with depression.
"I started medicine and counseling and I got a job to help me get out of the house. I also made good friends to help me stay happy and always think positive."
Bullying: Bullying, has always been a concern for teenagers. Coupled with social media and technology, cyber bullying has become prevalent. "It's a main gate to bullying," said Dighton. She says there are ways to block the problem on any social media apps.
Teenagers have the power to prevent any kind of bullying by just being nice and considerate of each other. LHS guidance counselor Melissa Roundhouse advises that teenagers take time to think of the emotional consequences they may carelessly inflict on others.
"One of the things I always remind people is to be kind because you never know what someone is going through. You never know their story," she said. "Before you say something, be sure to stop and think how you would feel if someone said it to you. Put yourself in their shoes."
Cyber bullying includes sending, posting, or sharing negative, harmful, false, or mean content about someone else. It can include sharing personal or private information about someone else causing embarrassment or humiliation. Some cyber bullying crosses the line into unlawful or criminal behavior.
LHS school nurse Christy Phillips said that working in the school clinic has opened her eyes to various problems students face daily, and that social media posts can amplify some of the issues students face.
"We all want to be that perfect Barbie doll, popular, athletic and smart. But when coming from a not so wealthy family, broken home, or even an abusive home, seeing those happy family posts, selfies, or even something as small as, "hey look at my new ($100) tennis shoes", these posts can really cause some mixed emotions and stress for those who are less fortunate," she said.
Of course, not all aspects of social media are negative and there are many other social issues that contribute to teenage stress in the modern world. The good news is that there are many resources here at Lancaster High School for students who need help coping with stress. For information, contact the guidance department or ask a teacher for a referral to talk with the behavior specialist on campus.