Ohio in Crisis
Buckeye state 2nd in nation for opioid-related deaths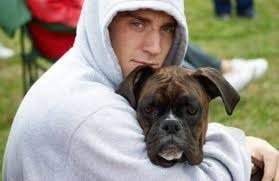 Hang on for a minute...we're trying to find some more stories you might like.
A person dies every five hours in Ohio due to a drug overdose. Think about this. Let it sink in.
Over 4,000 Ohioans died of drug overdoses in 2016, a 33 percent increase. In fact, Ohio has hit rock bottom in opioid-related deaths ranking second only to West Virginia. Since October 2017 opioids have been considered a national public health emergency, and the numbers of deaths by opioids appear to be growing exponentially.
According to the National Institute on Drug Abuse, Ohio has the 2nd highest opioid rate at 32.9 opioid-related deaths per 100,000 people. As a result, the state is passing legislation to regulate the prescriptions that doctors issue their patients, and teaching students about the effects opioids have. Laws are good – but some people need help immediately. There are a few programs geared to helping teenagers and their families who struggle with opioid abuse.
Tyler's Light is a community based, a non-profit program that started about six years ago by Wayne Campbell. He and his wife, Krista, lost their 23-year-old son, Tyler, to painkillers.
Tyler Campbell was a local high school football player who always dreamed of playing in the NFL. After a shoulder surgery and a Vicodin prescription, Tyler became addicted to painkillers. Then heroin. He went into rehabilitation for a month. Unfortunately, he later died of a heroin overdose.
"Tyler was a gift to all those who knew him and his light will shine on. As Tyler would want, we will not carry on without him, but we will carry on for him," writes Campbell on the organization's website.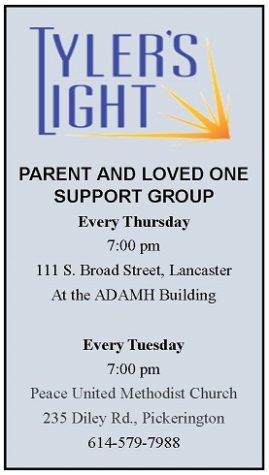 While Ohio is attempting to reverse the opioid abuse crisis, attempts are made futile by a consistently rising rate of opioid overdoses.
According to the Center for Disease Control, overdose deaths involving prescription opioids were five times higher in 2016 than in 1999." That is not to say they aren't making progress. The state recorded 81 million fewer doses of opioids given to patients in 2015 instead of the 782 million doses given in 2011.
In Lancaster and surrounding communities, there are a number of resources to help those who are dealing with opioid addiction. for example, the Fairfield County Alcohol, Drug Addiction, and Mental Health Board, in conjunction with Adam's Light, offers a parent and family support group in both Lancaster and Pickerington.
According to their website, the group uses a blended curriculum which includes Baffled by Addiction by Ed Hughes & Ronald Turner, personal stories, and many other resources. The group provides support and resources for recovery. They are located in downtown Lancaster at the ADAMH building.
Jami Porter was in his late 20s and working in a furniture store warehouse. He was up on scaffolding when a sofa fell on him and he was hospitalized with a head injury. He became addicted to pain killers like Morphine and Oxycontin. This would be the beginning of more than a decade of addiction until he overdosed in 2016 two days before Thanksgiving.
"My son was killing himself with drugs and there was nothing I could do about it," said Dick Porter, a Lancaster resident.
Porter said he was "co-dependent with his son trying to cure him and control him."
The distraught father channeled his grief into helping others and now offers support through Tyler's Light, a community based, non-profit program geared toward educating and supporting people whose loved ones are fighting drug addiction.
"Education is the key," said Porter, "the newcomers to our group are the most important because they are there for support."
Another Lancaster resident, Blaise Schmelzer shared his story of recovery with Eye of the Gale.
"Deal with the issues your struggling with or they will deal with you," said Schmelzer. He described his teenage years when he felt peer pressure to experiment with drugs. As an adult, drug abuse lead to an addiction to prescribed pain killers. His tumultuous drug abuse cost him his life savings, his business, and would end in a six year prison term for illegal assemby of chemicals. Basically, he said he was caught with the "stuff" to make crystal methamphetamine.
Schmelzer said his turn around to recovery came through a thereputic community program. He said learning to deal with emotional issues was the key to his recovery.
Today he shares his story to encourage others to seek help.