Winter is Coming – Fall into Fun Before the Snow Flies!
Hang on for a minute...we're trying to find some more stories you might like.
Take a deep breath.  The autumn air is as crisp as the dry leaves falling from the trees.  November is the last chance to enjoy the colorful trees and cooler temperatures before winter sets in.  There are scads of fall activities to enjoy right here in central Ohio.
A Walk in the Park – Take in all of the fall foliage before it disappears. Fairfield County boasts a number of beautiful areas to walk and hike including State Parks, State Nature Preserves, Columbus Metro Parks, County Parks, and City Parks.  Pick one or two and do a little leaf peeping! Yeah, leaf peeping.  It's a real thing. Grab your pumpkin latte and take a long walk to unwind and center yourself.  Here's website with links to several parks right in our own community's backyard. https://www.fairfieldcountyparks.com/
Climb a Watch Tower – Ohio has five historic watchtowers that provide unique vantage points for viewing the fall foliage, especially perfect for camera buffs who want to capture the beautiful leaves and trees.  The Five towers that currently allow public access are Blue Rock, Hocking, Mohican, Shawnee, and Zaleski. State forests.  Visit the Ohio Department of Natural Resources website at http://fallcolor.ohiodnr.gov/views for more information.
Pumpkin Palooza! – pick a perfect pumpkin recipe and put it in the oven.  From pumpkin pie, biscuits, and buns, to pumpkin parfaits, waffles, and ice cream,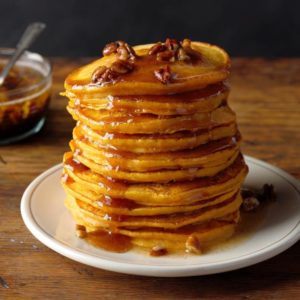 there are delicious recipes online to peruse.  Here's a link to Taste of Home, a website that offers 37 awesome recipes with pumpkin. https://www.tasteofhome.com/collection/awesome-ways-to-love-pumpkin/view-all/